31 January 2022
Posted by:

Stefania Comegna

Category:

Products and services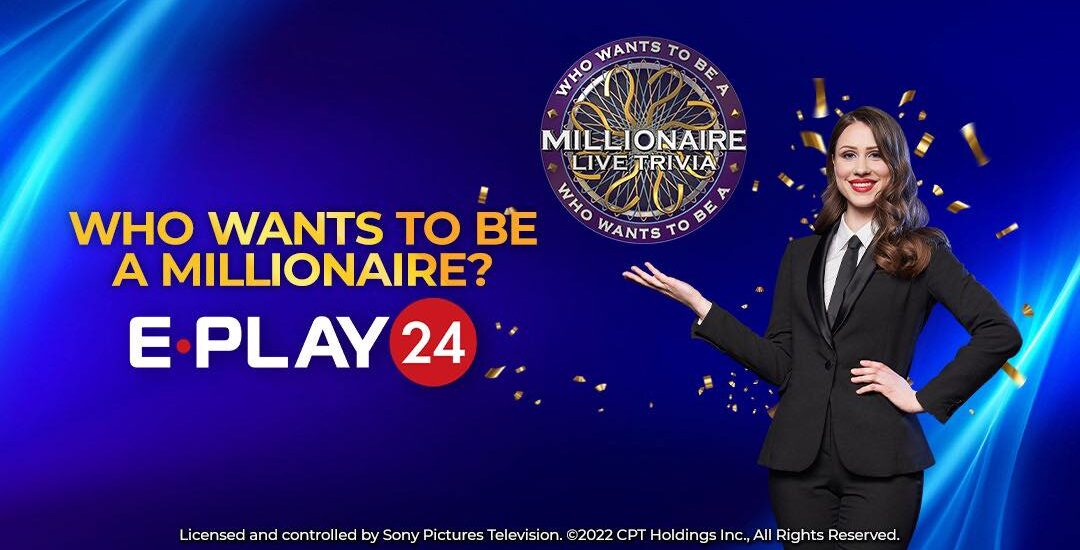 The new game inspired by the famous quiz "Who Wants to Be a Millionaire?" expands the E-Play24 Live casino department.
A completely free LIVE quiz where you can answer the questions that will be asked, with the possibility of winning part of the prize pool in game.
This innovative gaming experience created by provider Playtech in collaboration with Sony Picture Television will be available with fascinating presenters in two daily appointments, the first at 19:00 and the second at 23:00
The game consists of a uninterrupted stream of questions of increasing difficulty, with three possible answers to choose the correct one in 10 seconds. The game has no element of randomness and the questions and the order of them are provided by a third party supplier Alphabet Media Ltd and are the same for each user.
Those who answer the question correctly within 15 seconds will be able to move on, while the rest is eliminated from further participation.
The players who answer all the questions correctly will receive the prize set by the operator. All prizes will be paid in real bonuses that can be spent on Live games of the same Playtech operator . A new way to entertain and entertain users of all ages.